Do you live, work, or play in the Chalfant Run/Thompson Run Watershed?
It covers 15.89 square miles across the seven municipalities of Penn Hills, Monroeville, and Wilkins Township, and the Boroughs of Wilkinsburg, Churchill, Plum and Turtle Creek.
---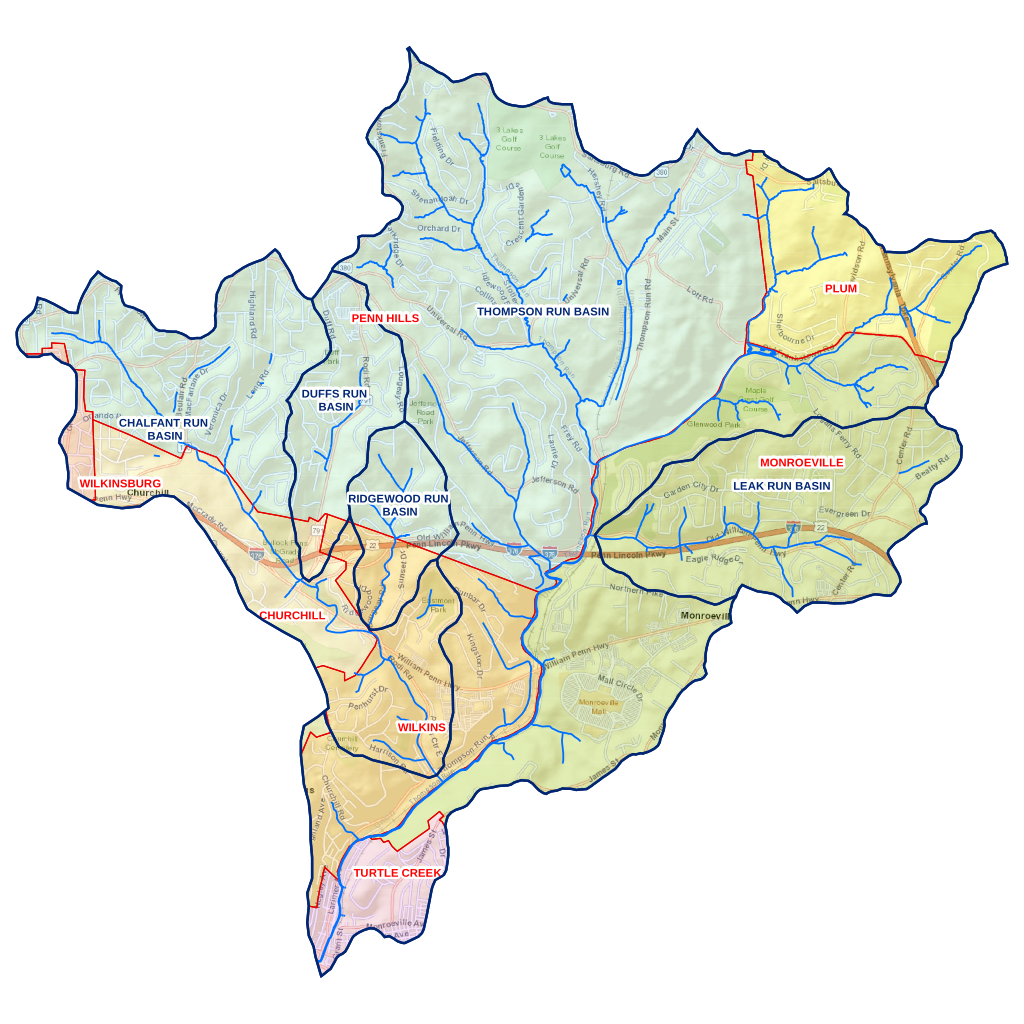 Whether we know it or not, we all live in a watershed. The raindrops that fall in our lawns, fields, woods and parking lots ultimately flow into a creek or stream. As a result, the actions we take and the decisions we make with how we use, manage, conserve and value water impact the needs of those downstream, including our fish and wildlife. Our aquifers, springs, creeks, and rivers need you more than ever.
Watersheds can be as small as a footprint or large enough to encompass all the land that drains water into the Mississippi River that drains into the Gulf of Mexico, which then enters the Atlantic Ocean.
The Chalfant Run flows into the Thompson Run, which flows into Turtle Creek. Turtle Creek flows into the Monongahela River, which, along with the Allegheny River forms the Ohio River (providing drinking water for over five million people!), which flows into the Mississippi, then the Gulf of Mexico and ultimately the Atlantic Ocean. While the Chalfant Run and the Thompson Run may seem like a small part of this water system, each watershed has a combined impact on the overall health of the rivers and oceans that make up our world.
Together, we can make a difference!
---